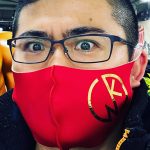 Takatuki MIURA Senior Assistant Professor
| | |
| --- | --- |
| Fields | TEFL, Applied Linguistics, Psycholinguistics |
Academic records:
B.Ed. in TEFL from Hokkaido University of Education, Hakodate
M.Ed. in TEFL from Graduate School of Education at Tokyo Gakugei University
M.Phil. in English and Applied Linguistics from the University of Cambridge
Ph.D. in Psychology (Psycholinguistics)) from the University of Edinburgh
Researchmap: https://researchmap.jp/tmiura_29
Teaching records (EFL and EGAP) in Japan: 2 months at junior high school 4 years at senior high schools 9 years at universities
Teaching record (Japanese language) in the UK: 1 year to undergraduate and postgraduate students at the University of Edinburgh
Teaching record at Tohoku University: Since 2022
Research areas: ICT in Education, English Language Education, Teacher Education, Cognitive Psychology, Applied Linguistics, Working Memory, Psycholinguistics, Bilingualism
Research records: Cognitive control skills in bilingual listening comprehension, effects of oral reading on reading comprehension, effects of extensive reading & listening on English language proficiency, relationship between sustainability of intelligibility in English and working memory, effects of grammar processing tasks using ICT tools on grammatical competence, relationship between sustainability of listening comprehension in English with language switches and working memory. Effects of "problem-solving" language exchange sessions with university students & mature learners in Sydney on language control, creativity and language competence, which will be in its fourth year in 2023.
Outcomes: Data collected in the above areas are directly applied to EFL & EGAP teaching to improve English language proficiency (statistically significant increases in scores of TOEFL and TOEIC scores and grade attainment (e.g. EIKEN Grade Pre-1)). Furthermore, I helped one of my former colleagues get admitted to a Ph.D. programme in the UK.
Teaching philosophy: The goal of English language teaching at universities is often described as "theory and practice," but I believe that there must be three aspects: theory, research and practice. I believe that only from these three perspectives can school and community issues be investigated in light of previous research, using valid and reliable research methods, and put into practice based on the results of that research. I always practise teaching methods based on research findings. To put theory into practice without empirical research can only be described as invalid. My goal in teaching English at university is to develop students into "autonomous learners" who can think about "what to do" with the language skills they have acquired, and to develop them into "lifelong learners" who will continue to learn at any age, even after they leave the university. In the classroom, I have not forgotten to add "intellectual fun" 🙂
Interests: English, sports (e.g., athletics, badminton, baseball, judo, swimming, cheerleading, etc.), cycling, motorbiking, driving, cooking, watching movies, comedy shows, and dramas, and many more!